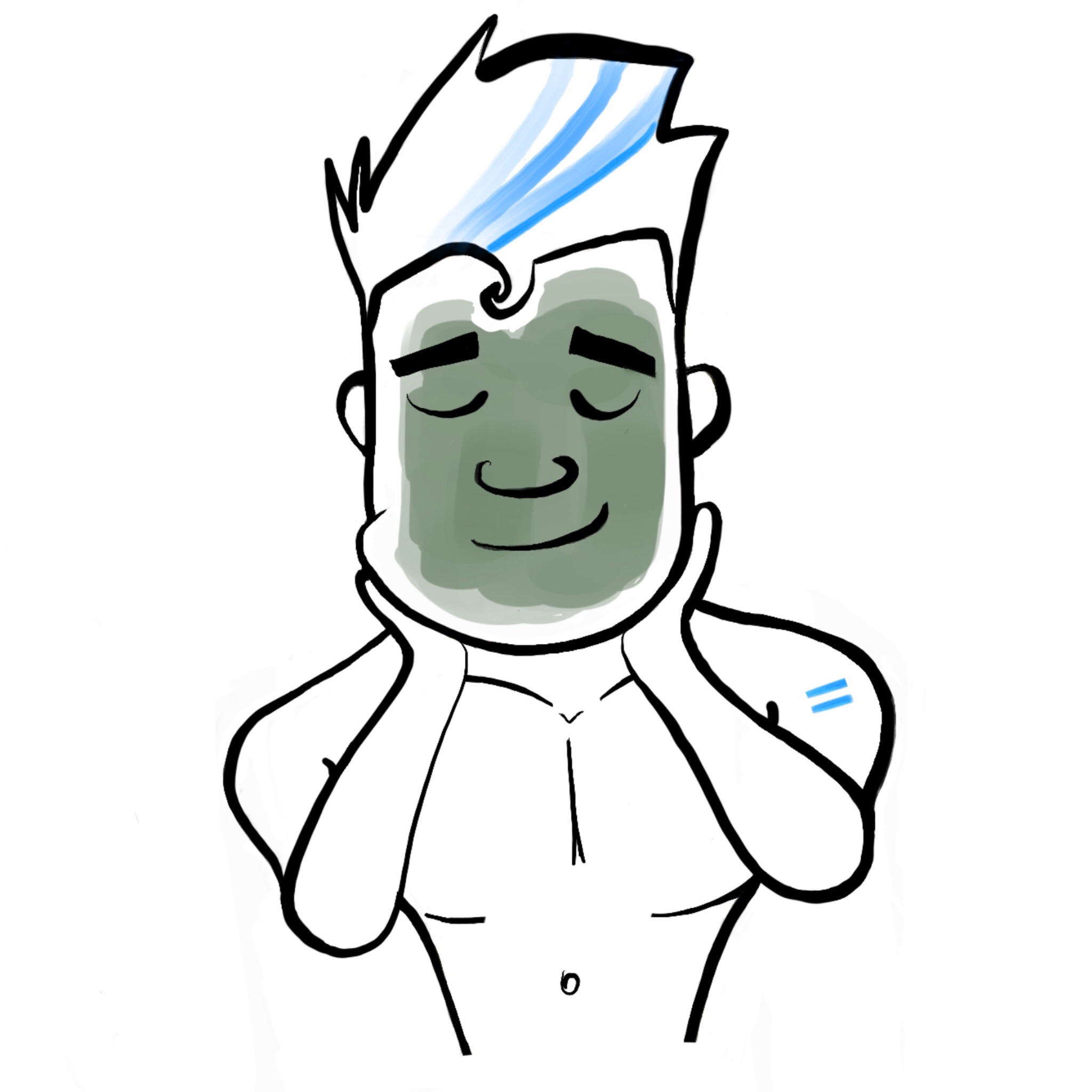 It is probably safe to say the majority of people have hair on some part of their body that they would rather not have. Consequently, hair removal is a very common practice. Areas from which guys typically remove hair include the face, chest, shoulders, and back. That said, hair may be removed from any part of the body. Hair follicles in our skin are distributed over our body. During puberty with increasing testosterone these follicles mature and begin to grow hair in characteristic patterns. Heavy hair growth in certain areas of the body is almost always the result of genetics. Unwanted hair can be removed via several methods, yet with most of these approaches the hair will eventually grow back.
There are few, if any, studies comparing different hair removal methods, so choosing one comes down to deciding what works best and is most comfortable for you. Hair should only be removed from healthy skin; you should not remove hair from skin that is irritated, red, cracked, or sore. If you have sensitive skin or your skin is particularly fragile please consult your doctor before undergoing hair removal.
Shaving
Plucking
Depilatory Creams
Hot Waxing
Laser Hair Removal
Electrolysis
Shaving
Shaving is often the go-to method for hair removal. It involves using a straight razor, a multiple blade razor, or an electric shaver to cut the hair close to the skin. A clean razor with sharp blades and a quality shaving cream or gel are recommended when shaving any area of the body. For those who dislike using a razor or have sensitive skin, electric shavers and trimmers are good options. Shaving simply shortens the hair, and so must be repeated regularly, often daily, as the hair grows back. Shaving, as with most hair removal methods, can cause skin irritation and ingrown hairs. Shaving creams and gels can also be irritating. Trial and error is often required to find a cream or gel that works best for you. Exfoliating and moisturizing shaved areas may also aid in preventing ingrown hairs and irritation.
Plucking
Depilatory Creams
Hot Waxing
Laser Hair Removal
Electrolysis
Acne is the presence of blackheads, whiteheads, and other types of pimples on the skin. It is caused by the clogging of hair follicles by oil and dead skin cells which creates a plugged environment that allows bacteria to grow. Your hair follicles are connected to oil glands that secrete sebum oil in order to keep you hair and skin supple. Normally sebum is transported along the hair shaft and out through the opening of the hair follicle. However, when your body produces an excess of sebum and dead skin cells, they can build up in the hair follicle creating a clogged pore. As sebum continues to accumulate in the follicle, the walls of the follicle begin to bulge producing a whitehead. If the follicle maintains some exposure to air it will darken to produce a blackhead. Bacteria at the base of the hair follicle, particularly Propionibacterium, thrive in clogged pores and can cause a localized infection. When a clogged pore becomes infected, inflammation occurs, creating a raised, red pimple or pustule. Lastly, blockages and inflammation that form deep inside hair follicles can produce potentially large, painful lumps beneath the surface of the skin called nodules.
Acne is most common among adolescents, affecting up to 90% of young men and then decreases with age. However, as many as 10-25% of people over the age of 40 may still have problems with acne. Increased production of hormones, such as during times of stress or during puberty, can result in excess sebum production, leading to more clogged pores and "breakouts." The role of diet in promoting acne is unclear. There have been suggestions that dairy products and binging on sugary snacks and candy may play a role, but data are conflicting. Acne can be present anywhere on the body, but most commonly occurs on the face, and for some people, the chest and upper back.
Diagnosis is based on visual examination. Acne typically is composed of multiple clogged follicles on the skin at various stages of inflammation. Symptoms vary with the severity of the condition. Depending on the person, one may have:
Comedones: whiteheads (closed plugged pores) or blackheads (open plugged pores that turn dark due to air exposure)

Papules (small red tender bumps)

Pustules (papules with pus at the tip; aka Pimples)

Nodules (large, solid, painful lumps beneath the surface of the skin)

Scarring of the skin
Acne can have significant psychological effects. Because it can affect one's appearance, acne often causes anxiety and low self-esteem, and can lead to limited social interaction.
To help control and prevent acne, skin should be kept clean and moisturized, as dry skin will lead to excess sebum production and clogged pores. Use mild soaps to minimize drying the skin, and avoid oil-based lotions and skin products as these can plug up pores. Physical exercise can increase circulation and decrease stress which may reduce acne breakouts. Lastly, do not pop or pick at acne; doing so can lead to increased inflammation, spread of bacteria, and scarring.
Most mild acne can be treated using over-the-counter products containing either benzoyl peroxide or salicylic acid. Both of these chemicals have been proven to effectively treat and prevent acne. However, if these treatments do not work you should consult your physician. Persistent mild to moderate acne may need treatment with stronger medicines or a combination of therapies. Your doctor may prescribe treatments that are applied directly on the skin, such as retinoid creams (Differin or Tazorac), that can help unclog pores, either alone or with topical antibiotics such as clindamycin to fight bacteria. Oral antibiotics including tetracycline, minocycline or doxycycline may also be used. For acne that doesn't respond to these treatments your physician can refer you to a dermatologist, or skin doctor. Severe acne may require an oral retinoid called isotretinoin (Accutane). While shown to be very effective, Accutane can have significant side effects and should only be taken under the close supervision of your family physician or dermatologist.